9:50 AM - 10:20 AM
IANS Overview & CISO Attendee Introductions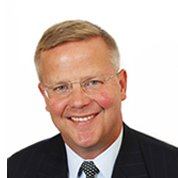 10:20 AM - 10:50 AM
Board of Directors / CISO Interaction: Getting Aligned
Board Members privately remark that they too often leave a CISO's board discussion more confused than when they started. CISOs often refer to their Board meetings as 'hostile territory'. Clearly, we need to get better aligned here.
Using an interview format, IANS' CEO Phil Gardner will solicit input from selected CISOs on how they have learned to improve their board effectiveness and impact. The discussion will get specific and address:
How long should your Board presentation be?
Should your Board presentation use a risk framework and, if so, which one?
When should you use benchmarking data with the Board? When is it a bad idea?

This session concludes with a role-playing exercise. For the exercise, you will pair up with another attendee and role play the interaction between a Board Member and a CISO (and vice versa) around justifying the return around a significant proposed cyber budget increase.
10:50 AM - 11:00 AM
Morning Networking Break
11:00 AM - 12:00 PM
Cyber Insurance is Growing Up…CISOs, Are You Ready?
Not-Petya and other breaches have accelerated the adoption of cyber insurance by the Fortune 1000, yet CISOs are too often removed from this critical risk management purchase. The session's goal is to change this.
The session is a moderated discussion between the CISO attendees and executives from leading cyber insurance underwriting and brokerage firms.
The session will start with a review of the market's current cyber insurance products and then will address:
Why buy cyber insurance? For risk transfer, risk mitigation or something else?
Do cyber insurance policies really pay out when a breach occurs?
How do you determine appropriate cyber insurance coverage limits?
How do you demystify complex policy language?
Panelists:
Robert A. Parisi, Jr., Managing Director - Cyber Product Leader, Marsh USA, Inc.
Tracey Vispoli, President, Berkley Cyber Risk Solutions, a W.R. Berkley Company
Moderator: Phil Gardner, Founder and CEO, IANS Research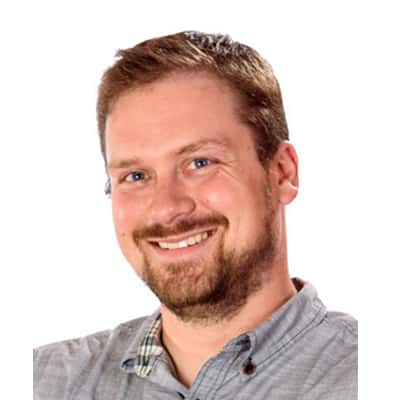 12:00 PM - 1:00 PM
IANS Faculty Lunch Briefing
With John Strand
Join IANS Faculty member John Strand for a working lunch and gain an in-depth briefing. The session will also offer CISOs the unique opportunity to ask our expert your most pressing questions.
1:00 PM - 2:00 PM
Solution Provider Power Hour
Executives from three venture backed vendor companies will deliver 15-minute technical presentation to the assembled CISOs.
Following the presentations, IANS will facilitate a closed door, CISO-only discussion of perceived value and drawbacks of each of the vendor offered solutions.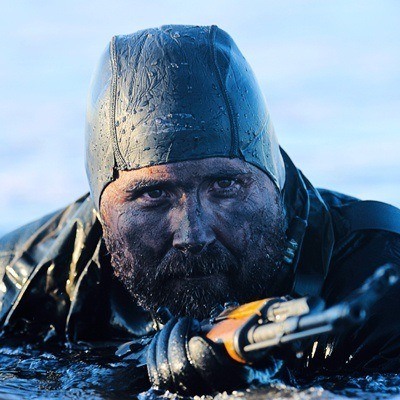 2:00 PM - 3:00 PM
Leading During Times of Crisis
The goal of this session is for the CISO attendees to become better leaders in times of crisis. Two Navy SEAL officers will lead this session and cover the following:
Segment One describes a real-world stressful situation that these officers had to manage their teams through during their service to our country.
Segment Two will briefly introduce the physiology of the brain during times of stress and how to identify when your judgement could become stress impaired.
Segment Three will introduce you to mental frameworks and tools to help you in leading during times of crisis.
Panelists:
Nathan Bullock, Active Duty Navy SEAL officer
Rich Diviney, Retired Navy SEAL Officer
3:00 PM - 3:15 PM
Afternoon Networking Break
3:15 PM - 4:15 PM
Crisis Management Workshop with The Brunswick Group
Drawing on lessons from Equifax' 2017 data breach, Siobhan Gorman and Andrew Gernt from the Brunswick Group will lead a crisis management workshop that seeks to improve your cyber incident response acumen and skills.
The majority of the session is devoted to a real world, hands-on cyber incident that you work through with your peers. From the exercise, you'll gain a better sense of how difficult it is to make informed decisions with limited information, irate customers and reporters demanding answers on a (very) tight timeline.
3:15 PM - 4:15 PM
CISO Executive Search Panel – Trends in Hiring and Compensation
This session will be an informal panel discussion between the CISO attendees and two of the market's leading CISO executive recruiters. The topics we'll discuss include:

What traits do recruiters look for in high performing CISOs?
How is the CISO role evolving over the coming 24 months?
What does it take to advance to the Fortune 500 ranks?
Has my compensation kept up with the market?
How do you get the most out of an executive recruiter relationship?
Panelists:
Renee Baker Arrington, Senior Vice President and Director, Pearson Partners International, Inc.
Jamey Cummings, Senior Client Partner, Co-Leader, Cyber Security Practice, Korn Ferry
Moderator: Phil Gardner, Founder and CEO, IANS Research
5:15 PM - 6:00 PM
Networking Reception
After spending a jammed packed day learning and sharing ideas with your peers, join us for a networking reception to unwind and share insights from the day.