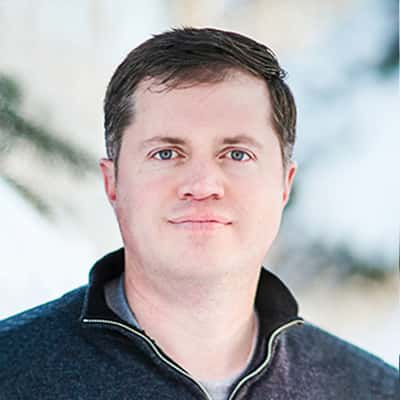 Aaron Turner is the CTO of SaaS Protect at Vectra AI. This followed the acquisition of Siriux Security, a SaaS posture management company which he founded and served as CEO. He is also a member of the board and security advisor to HighSide and CTO of Integricell. Aaron is a long-serving member of the RSA Conference Program Committee, helping select educational content presented at the annual RSA Conference.
Expertise
Identity & Access Management (IAM)
Applied Machine Learning
Mobile Device Security
Embedded System Vulnerabilities
International Cybersecurity Risk Management
Achievements & Contributions
Congressional witness to help set policy for US critical infrastructure protection
Winner of SC Media's 2019 Top Executive Leaders of the Last 30 Years award
Information security leader for the Government of Luxemborg's Technoport® business incubation program
Testified before the US House of Representatives to help shape national critical infrastructure protection strategy in 2007
Interviewed for NBC Washington News and AP News on cellular network vulnerabilities
VP of Security Research and Development at Verifone after 2015 Terreo acquisition
Former Co-Founder and CEO of Terreo, an IoT security company focused on credit card skimming detection
Former Co-Founder and CEO of RFinity, a mobile payment technology company that was eventually sold to a global mobile network operator in 2010
Former Security Strategist at the Department of Energy's Idaho National Laboratory investigating the impact of system vulnerabilities in commodity software on public utilities funded by the DHS, DOE, and DOD. He was on the team which conducted the 'Aurora' attack against a simulated power grid.
Founding Member of many Microsoft information security teams (1999-2006) and coordinated field security testing of Microsoft technologies such as Active Directory, SQL Server, Exchange Server, BitLocker, Windows Update, and Windows Firewall.
Recognized by Bill Gates for technical excellence and leadership during security incidents involving Microsoft technologies in 2000 and 2003
Certifications & Credentials
JD Candidate – Dedman School of Law, Southern Methodist University
BA, Spanish Linguistics – Brigham Young University
Hobbies & Fun Facts
In his free time, Aaron enjoys restoring 1960's split-window VW buses and arranging and recording vocal music with his brothers and daughters. He has completed several Cordon Bleu culinary education programs and volunteers as a Spanish translator for immigration court proceedings. He is an avid traveler, having visited over 80 countries around the world.