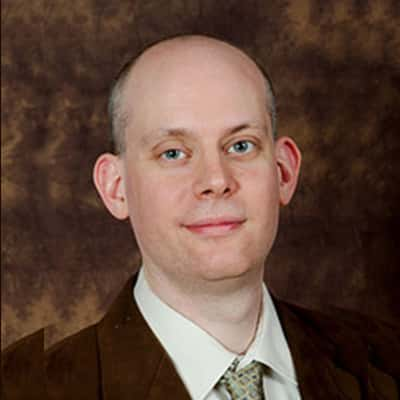 Josh is the Owner and President of Eyra Security, an information security and business improvement consulting firm that specializes in helping startups and organizations in transition take advantage of lean and agile methods, open source technology, and varied frameworks used for security, risk management, and compliance. He also serves on the GIAC Advisory Board. Additionally, as an active member in the information security community, Josh is a member of ISSA, Agile Iowa, OWASP, DC612, Central Iowa Area Linux Users Group and Infragard.
Expertise
Vendor Management
Audit Preparation
Lean/Agile Methods
Compliance/Governance
Business Transformation
Achievements & Contributions
President Emeritus of Central Iowa Area Linux Users Group
President Emeritus of Iowa Cyber sector of Infragard
Co-Author of Breaking into Information Security: Crafting a Custom Career Path to Get the Job You Really Want (2016)
Author of Job Reconnaissance: Using Hacking Skills to Win the Job Hunt (2013)
Author of Assessing Vendors: A Hands-On Guide to Assessing Infosec and IT Vendors (2013)
Co-Author of UTM Security with Fortinet: Mastering FortiOS (2012)
Former Senior Security Consultant at RJS Smart Security and Alliance Technologies
Certifications & Credentials
BA, Physics – Grinnell College
CISSP – (ISC)2
GSLC, GCIH – GIAC
Novell Certified Linux Professional (NCLP)
Red Hat Certified Engineer (RHCE)
Hobbies & Fun Facts
In his free time, Josh enjoys reading books from various genres including business, photography, mythology, mythic fiction and natural history. He also enjoys practicing photography, cooking, and other artistic sciences.