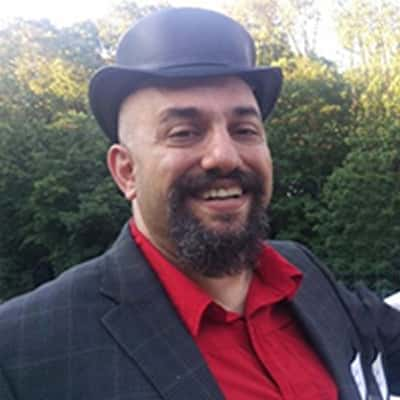 Joshua Marpet
IANS Faculty
Josh is executive director of GuardedRisk, a firm devoted to the security and compliance of law firms, insurance companies, data processors and their clients. An internationally recognized digital forensics expert, Josh has strategized and performed on government corruption, bad compliance, protecting mission-critical data, and everything in between. Likewise, he has presented on topics ranging from Facial Recognition and National Security to audiences from government agencies, law enforcement, Fortune 5 companies, and many others.
Expertise
Digital Forensics
Risk Management &Strategy
Executive & Board Communications
Blockchain/Cryptocurrency
Achievements & Contributions
Speaker at information security conferences such as Black Hat, RSA, DEF CON, and BSides
Board member of BSides DC and BSides DE
Honored as one of the Top 10 Most Influential People in the BSides Movement
Author of a pending patent on a Blockchain based system to store forensic data with a perfect chain of custody
Former SVP of Compliance and Managed Services for CyberGRC, a risk management platform
Former Founder and CEO of BiJoTi, a security performance monitoring service
Former CTO of Air CommNetworks, a wireless communications and solutions provider
Former Senior Information Security Risk Analyst at Federal Reserve Bank of Philadelphia
Former Engineer at Net@Work, Yoh IT, DVTel, Inc., and Exigent Technologies
Testified in front of the Turkish Supreme Court on Digital Forensic Matters
Certifications & Credentials
BA, Psychology, Psychopharmacology, Statistics – Fairleigh Dickinson University
AA, Liberal Arts – Community College of Morris
Certified Ethical Hacker (CEH) - EC-Council
AccessData Certified Examiner (ACE) - AccessData
Hobbies & Fun Facts
In his free time, Josh enjoys target shooting, blacksmithing, blade making and other crafts. He has also practiced horse dentistry, broom making and historic preservation. As a former police officer and firefighter, Josh worked in the former NYC Twin Towers and in Louisiana during Hurricane Katrina. He also helped his family in New Jersey during Hurricane Sandy.