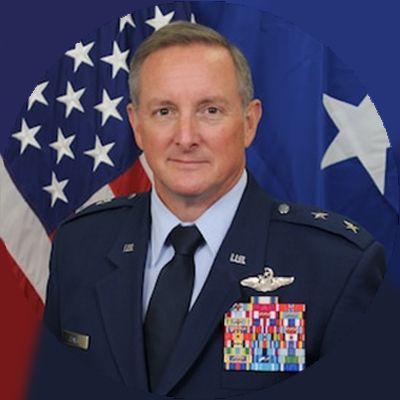 Stephen Clark
Retired Major General, United States Air Force
Stephen is the CEO and a board member of Summit Technology Laboratory (STL), a deep tech projection mapping start-up based out of Irvine CA. Stephen serves on the boards of Education Loan Finance (ELFi), a not-for-profit student loan financial holding company, Support Systems Associates INC (SSAI) a medium size defense contractor and the Jack and Jill Late Stage Cancer Foundation (JAJF), a national charity. Stephen served 32 years in the United States Air Force Special Operations community retiring as a Major General. He is a combat pilot with multiple deployments in Bosnia, Somalia, Haiti, Afghanistan and Iraq with leadership tours at the squadron, group, wing and Task Force level.
Expertise
Organizational Leadership
Leadership development
Decision making
Strategic Planning
Board Communications
Achievements & Contributions
Member of the National Association of Corporate Directors
Command pilot with over 3300 hours primarily in the AC-130H/U gunship
Certifications & Credentials
BA in Political Science from the University of Tennessee
MA in Public Administration from Troy State University
MA in National Security from the Naval War College
National Defense Fellow at Harvard University's Center for International Relations
Center for Creative Leadership
Graduate Air War College
Hobbies & Fun Facts
Fly fishing, snow skiing, road biking, hiking, cooking with a bottle of red wine and spending time in the mountains or on a lake.