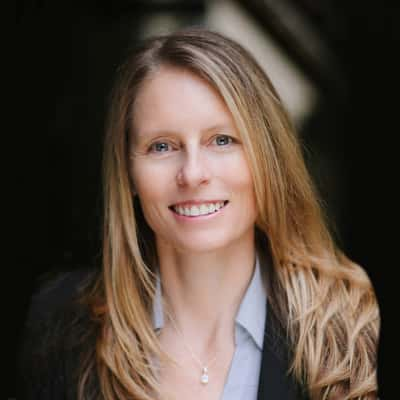 Teri Radichel
IANS Faculty
Teri Radichel is the CEO of 2nd Sight Lab, a cloud security company that offers cloud security training, penetration tests, and cloud security assessments to organizations worldwide. She is the author of the book Cybersecurity for Executives in the Age of Cloud, an AWS Hero and meetup organizer, a member of the IANS Faculty and Infragard, and received the SANS 2017 Difference Makers Award for security innovation. Teri holds numerous cloud security certifications, including the GSE, which many regard as one of the most challenging certifications to obtain in cybersecurity. She was a member of the original Capital One cloud team and has worked as Cloud Architect, Director of SAAS Engineering, and now CEO, helping companies secure their clouds. Teri has spoken at numerous conferences worldwide including AWS re:Invent, re:Inforce, RSA, OWASP AppSec Day, and Serverless Days, to name a few.
Expertise
Cloud & Application Security
Security Research & Threats
Cloud and Web Application Penetration Testing
Security Automation
Cyber Risk Management
Achievements & Contributions
Winner of the SANS Differences Makers Award in 2017
Organizer of Seattle AWS meetup which has almost 3,000 members
Presenter at information security conferences such as RSA, AWS re:Invent, Microsoft Build, ISACA Congress, OWASP AppSec Day, ServerlessDays London, and BSides
Published writer in Dark Reading, Infosecurity Magazine, Secplicity.com, and her own cloud security blog (https://medium.com/cloud-security)
Founding member of SANS Cloud Security Curriculum Advisory Board
Former Instructor at the SANS Institute
Author of widely referenced papers in the SANS Institute reading room
Certifications & Credentials
BA, Business – University of Washington
MA, Software Engineering – Seattle University
MA, Information Security Engineering – SANS Technology Institute
AWS Security Hero – Amazon
GSE, GSEC, GCIH, GCIA, GCPM, GCCC, GREM, GPEN, GXPN – GIAC
Hobbies & Fun Facts
Teri is an avid traveler and has visited all 50 states in the US. She also taught herself to program TI Basic in grade school.